For the success of your trade fair presentation
our creative trade fair designers, innovative stand builders and reliable project managers feel responsible.
Get to know our trade fair construction crew

Our crew consists of architects, business economists, designers as well as technicians and can thus show a very wide range of qualifications. This allows a creative, but at the same time optimally executable design of the projects for our customers. Our employees receive targeted training - not only in the areas of design and competitive pricing of exhibition stands, but also in the area of accompanying stand and live marketing activities, customer care and internal, harmonious cooperation.
We look forward to advising you personally and competently and always have an open ear for your individual wishes.
Bernd is a master carpenter and businessman by trade. Thanks to his expertise in the trade and strong customer orientation, he supports his project team not only in ongoing trade fair projects. Special focus lies in the support of new business customers from the beginning to the finished exhibition stand. Design, calculation, execution, post-processing, in our agile times all work processes have to be questioned again and again. By working closely together, Bernd puts his heart and soul into ensuring that innovation and efficiency at RocketExpo are always at the highest level. At half past six in the morning, you can see Bernd in the swimming hall: as a competitive swimmer, he has always remained true to his favorite sport. "When a daring request from a customer results in the finished exhibition stand at the end: what could be better? This profession is so diverse, I can't imagine any other. Only when the focus is on the client's goal can the exhibition stand be good. Fortunately, we can also make the customer's success measurable. The digital transformation has also been in place for a long time in trade show construction and we live it with the customer in mind."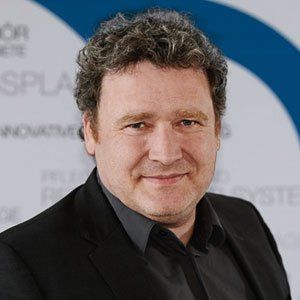 Dirk Jansen
Projectmanagement & Design
Phone: +49 (0) 2472 - 9910 22 dirk.jansen@rocketexpo.de

Dirk studied architecture at Aachen University of Applied Sciences and has been with WWM since 2013 as a senior project manager. He loves traveling to distant countries, whether it's Israel, Canada or Asia - different lifestyles and different views are always welcome with him. He likes to bring this openness into his conceptions and solutions for the customer.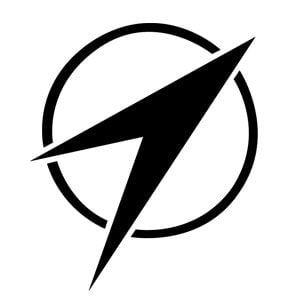 Torsten Lorenzen
Projectmanagement & Design
Phone: +49 (0) 2472 - 9910 24 torsten.lorenzen@rocketexpo.de

Torsten has been working at RocketExpo since 2006. What he likes most about his work is the design and project planning of the trade fair concepts, and close cooperation with his customers, contacts and colleagues is important to him. The versatility of the trade fair construction industry means that his work is never boring.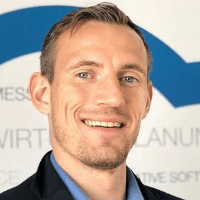 Thomas Schütz
Projectmanagement & Design
Phone: +49 (0) 2472 - 9910 35 thomas.schuetz@rocketexpo.de

Thomas has been part of the RocketExpo team since 2015. The trained master carpenter and designer in the trade learned the trade fair business from scratch at WWM and now oversees his own projects as a passionate project manager. He is highly committed to implementing customers' wishes and always has an innovative idea for THE eye-catcher in his repertoire. As an absolute family man, Thomas spends a lot of his free time with his loved ones, and when it comes to sports, Thomas can be seen on the soccer field, either as an active player or as a fan: ALEMANNIA Aachen-you never walk alone.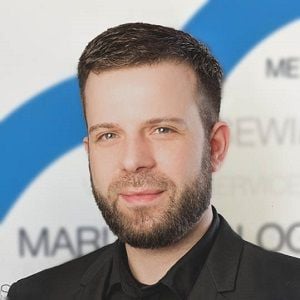 Pascal Dicks
Projectmanagement & Design
Phone: +49 (0) 2472 - 9910 81 pascal.dicks@rocketexpo.de

After his apprenticeship as a carpenter, Pascal started studying for a Bachelor of Arts in Product Design at the FH-Aachen. After extensive experience as an employee in the trade and as a product designer, he finally found his place as a project manager at WWM at the beginning of 2019.In his free time, he spends most of his time with his family and his 2 daughters, playing drums in his band or you can meet him on his mountain bike in the forests of Aachen.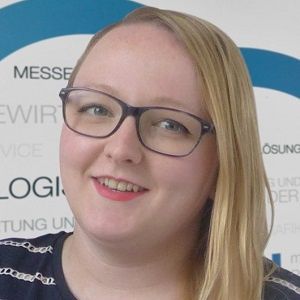 Michelle Vollrath
Design
Phone: +49 (0) 2472 - 9910 45 michelle.vollrath@rocketexpo.de

Since March 2017, Michelle has been designing, constructing and planning individual trade fair stands for Rocketexpo's customers. The studied product designer has a good eye especially for the details - such as unusual exhibit presentations. In her free time, things may be less planned out: On spontaneous road trips with a small car and tent towards the sea, Michelle can really relax.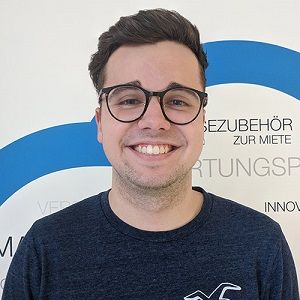 Marvin Ruddies
Design
Phone: +49 (0) 2472 - 9910 66 marvin.ruddies@rocketexpo.de

After graduating from high school, one thing was certain for Marvin: he wanted to start his professional career in the world of design. That's why he came across RocketExpo while looking for a training position. Here, Marvin is particularly fascinated by the diversity that the various trade fair booths bring with them. In his free time, music plays a big role in Marvin's life. As a professional drummer, he accompanies a band at their gigs, which gives him a good balance to his work.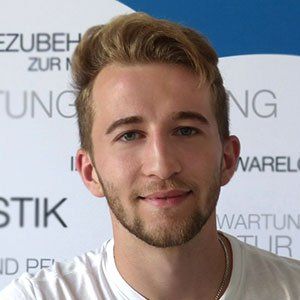 Sascha Corban
Design
Phone: +49 (0) 2472 - 9910 21 sascha.corban@rocketexpo.de

Sascha is a technical product designer and trainer of our apprentices at the RocketExpo Crew. His responsibilities include the conception, rendering and animation of new business designs. In his free time, Sascha is also creative: He likes to take pictures, create videos or experiment with 3D printing. When things can be a bit more relaxed, he likes to go for walks in nature with his dog.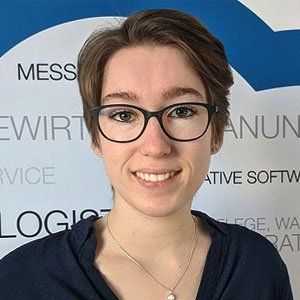 Carina Lenzen
Design
Phone: +49 (0) 2472 - 9910 73 carina.lenzen@rocketexpo.de

Carina has been supporting RocketExpo as a designer since the beginning of 2018. She completed her training as a media designer at an advertising agency in Aachen. For her projects, she always strives for the highest possible design standards. Besides work, she is passionate about playing badminton and drawing digitally with tablet and PC. For a perfect evening a good book must not be missing, which is preferably read on a sunny balcony.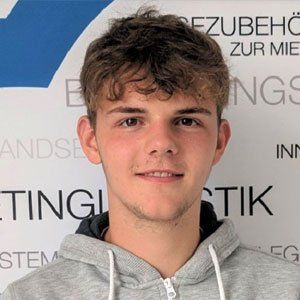 Luca Lindbüchl
Design
Phone: +49 (0) 2472 - 9910 77 luca.lindbuechl@rocketexpo.de

Luca started training as a technical product designer at RocketExpo in 2018. He is in his element when it comes to constructing and designing trade fair stands. Especially when designing the trade show booth graphics in Photoshop, Luca can let his creativity run wild. In his free time, Luca likes to take pictures, go to the gym regularly, and meeting up with his friends is something he doesn't want to miss out on. He also likes to travel a lot.
Trade fair construction with passion and understanding
This is the vision of RocketExpo. We attach great importance to an effective and goal-oriented cooperation with each other as well as with our customers on the basis of sympathy and trust. At RocketExpo we live a special spirit, which is characterized by a distinctive culture of values. This includes passion and reliability as well as innovation and a sense of responsibility. We are a trade fair construction company that responds to your individual questions and wishes.
We develop successful trade fair concepts with our customers and passion.
We realize excellent exhibition stands with understanding and experience.
We think holistically and purposefully in terms of our customers.
Our mission is accomplished when our client has achieved their trade show goals.
A stand builder with professional network
We combine the creativity and flexibility of a dynamic trade fair construction company with the stability and security of an experienced professional in the live communications industry. Through the integration into the company WWM GmbH & Co. KG, RocketExpo benefits from its excellent infrastructure and retains a large creative scope. This allows us to reliably and individually implement any idea, no matter how unusual.

The core competencies of the family-owned company WWM lie in the areas of event management, marketing and event logistics, and digitalization. With over 40 years of experience, more than 6,000 trade fairs and events are realized every year. The company has revolutionized the event industry through the development of ExpoCloud, the industry-leading event resource management platform for planning, executing and analyzing trade shows and events.

Our exhibition stand construction and design locations
No matter if Munich, Cologne, Düsseldorf, Dortmund, Frankfurt, Hamburg or Berlin. As a trade fair construction company, we serve all trade fair cities in Germany as well as internationally from our locations.
Monschau
The founding site in Imgenbroich is home to the Design & Production Center, Printing and Graphics Services, and Software and Consulting. Management, administration and customer consulting are also located here.
Alsdorf
The cloud-based Service Hub is our competence center for event and marketing logistics as well as warehouse management. Conveniently located at the border triangle of Germany, the Netherlands and Belgium.
Munich
Directly at the famous Theresienwiese, you will find another support center. Thus, we can also guarantee customer proximity in the southern regions of Germany, as well as in Austria and Switzerland.