Exhibition stand for MSD Tiergesundheit at the Leipzig Veterinary Congress
The fair project
The goal of this trade show appearance is digitalization in animal health in the areas of Livestock Intelligence and Sure Petcare. The booth radiates this with a modern and novel design: The combination of graphics and LED is unique at the entire trade fair and is a real eye-catcher.
Rotating animal silhouettes made of Plexiglas are illuminated on the booth. Other exhibits are located in showcases integrated into the exhibition walls.
The booth looks very bright and inviting due to its open design and lighting. The high and also illuminated truss provides a long-distance effect at the fair.
In addition, visitor behavior is measured at the trade fair stand with the aid of sensors. This enables MSD Animal Health to analyze and evaluate its trade fair presence.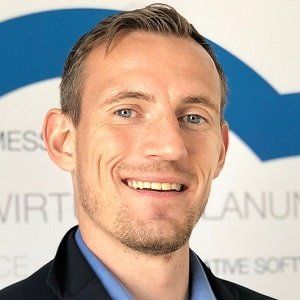 Thomas Schütz
Projectmanagement & Design
+49 (0) 2472 9910 - 35
thomas.schuetz@wwm.de
Graphic meets LED
The highlight and at the same time the great challenge of the booth lies in the combination of textile graphics with LED modules that seamlessly show complementary motifs. This is the case, for example, with a room divider that separates the coffee bar from the seating on the stand. The graphic motif of a dog is complemented by moving LED modules across the corner and creates movement at the booth.
A uniqueness that does not exist a second time at the entire fair.
In a second place of the stand the combination of textile graphics and LED modules is used. On the back wall of the stand, the textile graphics are extended with LED modules. The LED modules play matching graphic and text video elements to keep the graphic alive.
These moving images draw the attention of trade show visitors to the booth and increase the time they spend at the booth. This can be tracked and evaluated with the Event-Metrics sensors.
Personal thoughts on the MSD Tiergesundheit booth
The long-standing business relationship with MSD Tiergesundheit has long ago developed into a very cooperative and friendly relationship, which makes the joint cooperation very pleasant. But we do not want to rest on old successes! After handing over the stand, we have already exchanged ideas on how we can implement new technologies at the next trade fair appearances in order to continue to present MSD Animal Health as an innovation leader in the future. That is our spirit!
The Leipzig Veterinary Congress is the largest continuing education event for veterinary medicine in the German-speaking world. Since the technology in the field of identification, monitoring and traceability of animals as well as the chip control in pet flaps and feeders should be highlighted at the Leipzig Veterinary Congress, the objective was to develop a unique and digital trade fair concept. We succeeded in doing this really well and we thank WWM for the professional implementation of this trade fair presentation.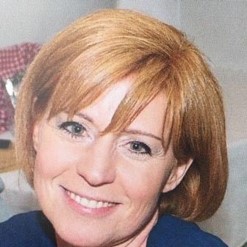 Marketing, MSD Tiergesundheit