Trade fair stand at the veterinary congress in Leipzig for Dechra
Aim of the stand
The aim of the Dechra Veterinary Products Deutschland GmbH stand is to provide information about products and the company itself. In addition, the focus is on making new business contacts.
The trade fair appearance
Dechra's stand at the Leipzig Veterinary Congress is divided into three areas: The reception area with a counter, a separate lounge area with comfortable seating and the meeting tables with information material.

The trade fair presentation is characterised in particular by its strong long-distance effect by means of illuminated cubes, emotional as well as large-area graphics and the wall backlighting and is already perceived by the trade fair visitors from a distance.

Advertising signs for Dechra's products are attached to the exhibition walls with the help of textile light frames and spacers for better presentation. All in all, the exhibition stand with its individual designer furniture in a pleasant light aura and the emotional graphics invites visitors to linger.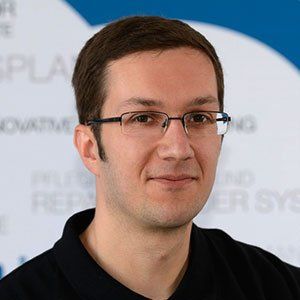 Waldemar Schulz
Projektmanagement & Design
+49 (0) 2472 9910 - 26 waldemar.schulz@rocketexpo.com
Large-scale graphics with animal motifs
The large-scale animal motifs on the graphics of the trade fair walls are the eye-catchers of Dechra's trade fair stand. The emotional animal motifs in connection with humans are also backlit to attract the attention of trade fair visitors. The atmospheric graphics are adapted to the colour scheme of the stand to create a harmonious image. Supported by individual designer furniture, the Dechra stand becomes a place of well-being that invites visitors to linger. The emotional graphics remain in the memory of prospective customers who have visited or noticed the stand and associate these positive feelings with the Dechra brand and its products.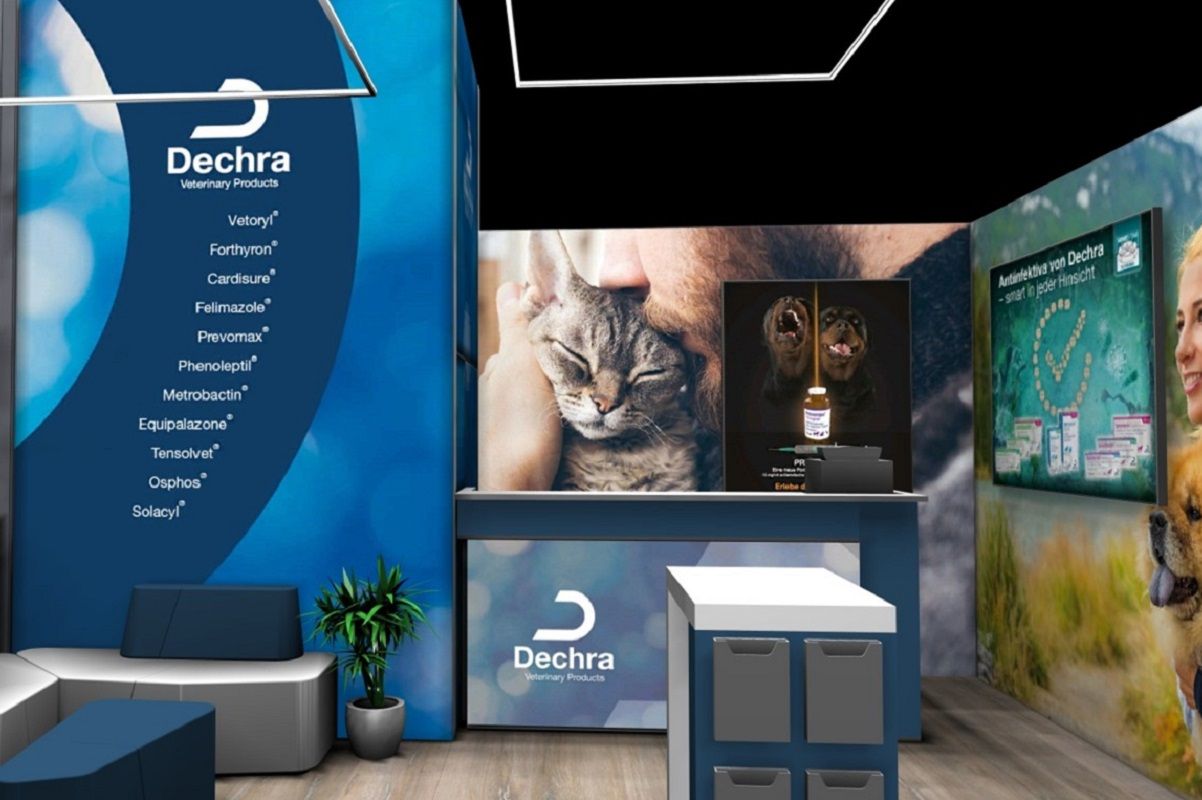 Long-distance effect of the exhibition stand
As already mentioned above, the strong long-distance effect is a special feature of Dechra's trade fair presentation. In addition to the large-area graphics and the backlit exhibition walls, the long-distance effect is achieved in particular by the LED light lines suspended from the ceiling and by light cubes, which were mounted at the maximum possible height. These also ensure optimum illumination of the exhibition stand. The illuminated cubes, which can already be seen from a distance, also bear the Dechra logo and are also in the company's corporate design so that trade fair visitors can find the stand in a targeted manner.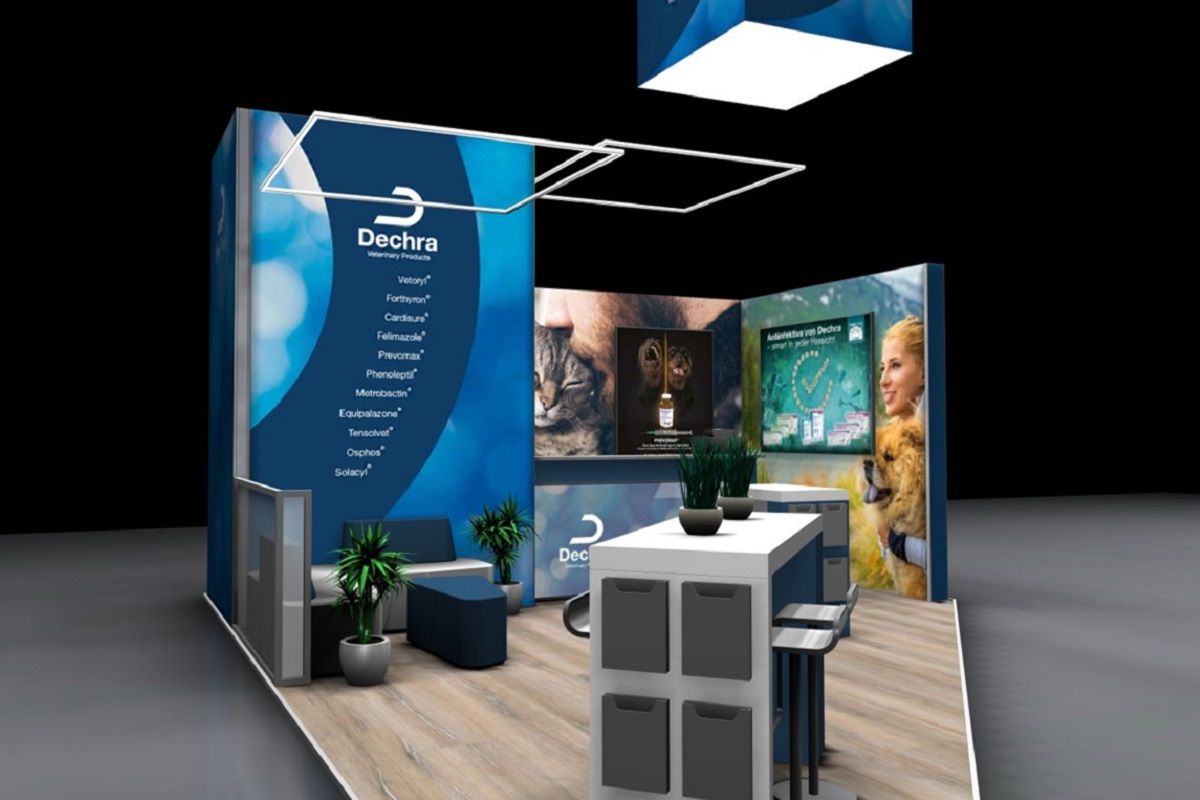 Conclusion on the Dechra trade fair stand
Over a longer period of time, we have constantly expanded and adapted the modular concept of the exhibition stand of Dechra Veterinary Products Deutschland GmbH, so that Dechra's goals at the veterinary congress could be optimally fulfilled.
Since we started working with RocketExpo, our trade fair presence has become much more professional. With RocketExpo we have found a very reliable and competent partner who designs great exhibition stands for us.
Doris Wetzel
Dechra Veterinary Products Deutschland GmbH