Exhibition stand – make an impression
Corporate design and brand embassy in a line with your performance
Your ideas come true
RocketExpo realize exceptional exhibition stands. Whether if sloping walls, extraordinary graphics or special room elements - we make alive your ideas. In addition to the stand size, our purposeful exhibition stand concepts also take care to the stand type, such as corner stand, row stand or island stand, as well as the used materials.

Wood, metal, plastic, textile graphics or a mix of all materials are decisive for the holistic effect of your exhibition stand. According to your require, we implement our professional unlimited variety of ideas in our in-house production.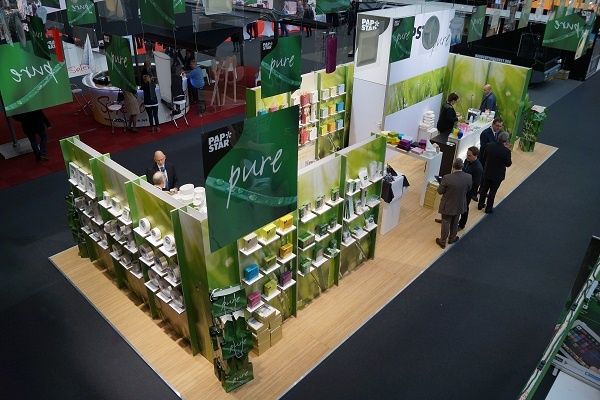 Industry: disposable articles
Size: 60 sqm The exhibition stand is built from a custom developed plug-in system of printable cardboard. Brand and booth in perfect harmony.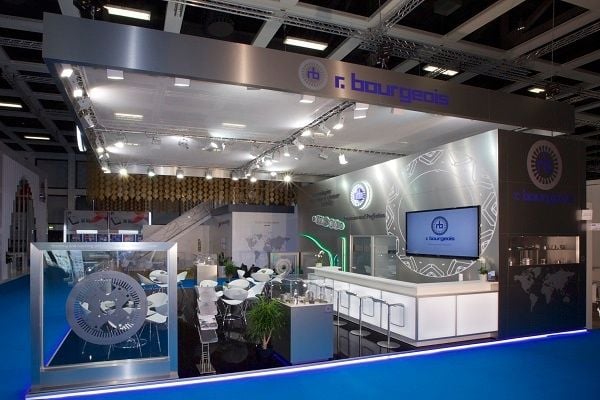 Industry: mechanical engineering
Size: 100 sqm A high-quality and straightforward exhibition stand made of real stainless steel skillfully reflects the company's slogan, Precision and Perfection.
Industry: Food technology
Größe: 1.104 qm Durch den doppelstöckigen Stand konnte das Messeziel, den Messebesuchern einen bestmöglichen Einblick in die Produktion mit den vorgestellten Maschinen geben, erreicht werden.