Trade show service - your carefree performance
Hospitality, rental, storage and logstic from RocketExpo
Smart event planning with trade show services from RocketExpo
Because of our partners, we provide comprehensive services and the fitting full-package for trade show performance. The perfect interplay of exhibition stand design, booth construction, exhibition stand logistics, exhibition stand equipment, trade show accessories and hospitality guarantee you a successful trade show performance.
From advertising material logistics through small events to large flagship exhibition stands, we control your entire live communication and provide creative support. More security in the implementation, savings in process costs and less stress with more time.
easy
Your trade show planning becomes more efficient. All trade show services get controlled smart and effectively in central services.
complete
A holistic trade show service from logistic to hospitality makes your performance gets round.
flexible
Combine your desired performance to match your requirements.
Event logistic and trade show storage
We take your international event logistics. The entire exhibition stand equipment is reliable and on-time at your trade show. We also offer the storage for your exhibition stands and marketing materials in Monschau and in our logistic centre in Alsdorf. On demand, you can order the material for your next event and we take the holistic logistics.
Hospitality for you exhibition stand visitors
We provide a wide range of different options for trade show hosting. We cooperate with excellent partners like Nespresso. Our offer changes seasonally and is updated continuously. So you can always present yourself as a perfect host for your visitors.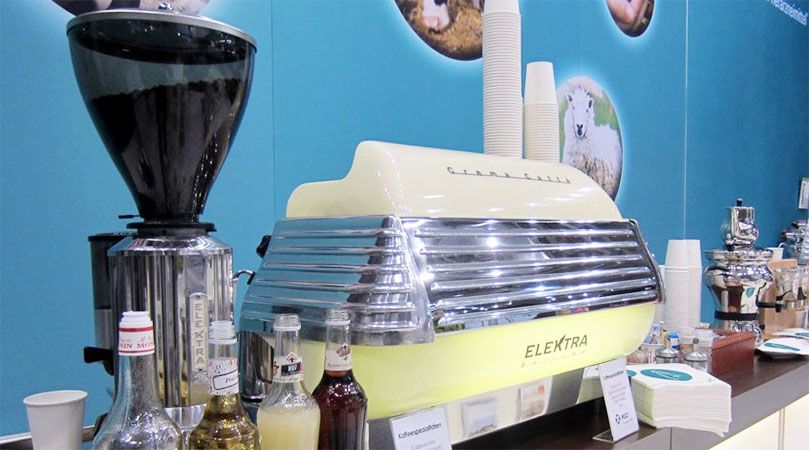 Trade show equipment for rent
You stay flexible and can rent complete exhibition stands as well as exhibition equipment with RocketExpo. If entire exhibition stand sets or individual components such as counters, tables, chairs or lounge furniture - we open your access to a range of different exhibition stand products. Your trade show performance is always up-to-date and cost-conscious.
For our trade show full service, we offer you an extensive selection of different trade show accessories. Whether technical equipment, such as LED exhibition walls, lighting, screens, monitors, computers, brochure stands or decorative accessories. With our support you safety thought of everything. You also can order advertising material, such as catalogues and give-aways.