Exhibition stand design
Striking and memorable trade show messages
Great exhibition stand designs with a recognition value
Experienced
We know the convenienced and important parts. Trust our long-time experience in exhibition stand design and booth construction.
Smart
We offer exhibition stand designs as a part of smart concept solutions. You benefit from efficient processes and reduced planning effort.
Original
Each exhibition stand design is a highlight - our designs attract attention and are perfectly tailored to your individual requirements.
Communication in the room
We are your specialist for lively brand communication. Your exhibition stand must to leave a lasting impression and attract more visitors to your exhibition stand. The combination of reasoned exhibition stand concept and striking exhibition stand design helps you to achieve your trade show goals quickly and effectively.

See. Experience. Feel. At trade shows and events customers are as close as possible to your company. We guarantee you innovative ideas and extraordinary details in harmony with your corporate design.
Industry: Valve manufacturing
Size: 45 sqm The first impression is fundamental for success - a CI compliant, high quality and serious design at müller co-ax.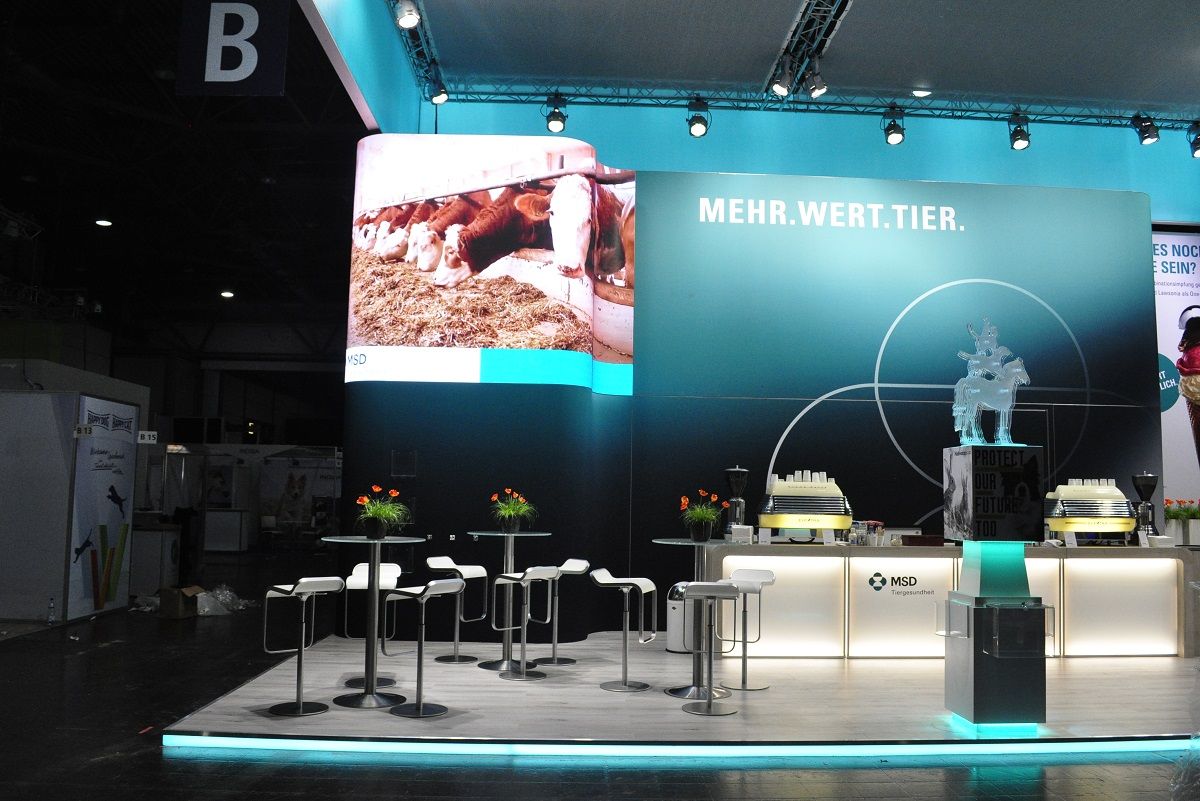 Industry: Animal pharma
Size: 162 sqm An impressive corporate presentation with exclusive and modern design at MSD.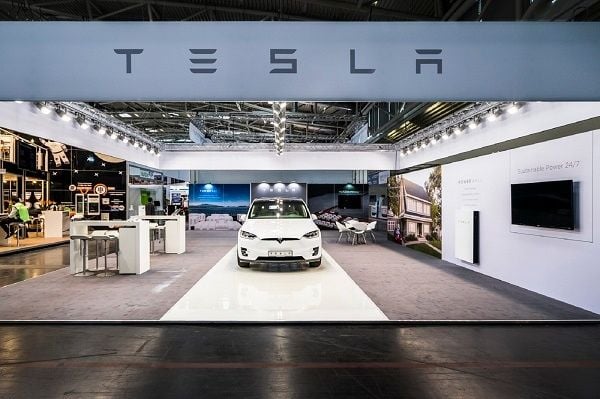 Industry: Automotive
Size: 140 sqm High-quality materials in a serious booth design ensure a lasting impression at Telsa.